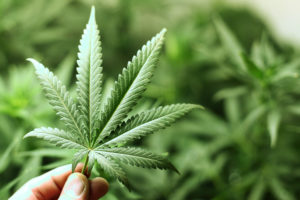 One year after recreational cannabis became legal in Canada with the regulated sale of leaves, oils and seeds, the next stage of products for regulation is now in effect, which includes edibles, extracts and topicals.
As of the one-year anniversary of legalization Oct. 17, licensed processors and distributors may apply for the authorization and sale of new products to allow for sale online and in stores by mid-December.
Edibles are intended to be consumed by eating or drinking and are made from cannabis flower or concentrates. As they're consumed orally, they're absorbed into the digestive tract. Edibles commonly have a delayed effect – two to four hours after consumption – and effects may take up to 12 hours to subside. Edibles are often the choice for people who prefer a smoke-free option.
Extracts, or concentrates, have been extracted from the cannabis flower and processed into a concentrated form for ingesting or inhaling. Extracts that are inhaled through accessories such as vape pens result in immediate effects, whereas extracts that are ingested enter the digestive tract and take longer for the effects to be felt.
Topicals are products intended to be applied to skin, hair or nails that have been infused with cannabis. Effects are contained to the area to which the topicals have been applied and are also a common smoke-free option.
While these products offer new ways of consuming cannabis, they come with new risks and regulatory challenges beyond the dried forms of cannabis already on the market.
Ahead of legalization, Canadian Mental Health Association, Ontario Division made recommendations to government for a public health approach to legalization and regulation that included rigorous public awareness campaigns that identify potential consumption harms, further research on use, education for distributors, enhanced access to treatment options and more funding for community support programs. CMHA Ontario welcomes the opportunity to work with government and other partners to develop a comprehensive public awareness campaign about health risks associated with cannabis.