Canadian Mental Health Association, Ontario was one of more than a dozen stakeholders from across the mental health and justice-related sectors who came together at Queen's Park on Wednesday, January 28, 2015 to discuss ways to address mental health issues at various levels within the Ministry of Community Safety and Correctional Services.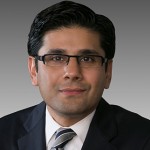 The roundtable was convened at the request of Yasir Naqvi, Minister of Community Safety and Correctional Services, who acknowledged that mental health has an impact on a significant portion of his ministry.
Naqvi highlighted two broad themes for discussion:
Addressing the operational stress of police, correctional officers, firefighters and probation officers who consistently work with individuals living with mental health issues or illnesses
How to improve the interactions between first responders and individuals who are in crisis or who have ongoing mental health issues.
With so many individuals and organizations participating, the discussion quickly branched out more broadly to cover issues such as:
The state of mental health infrastructure in Ontario
The need to get to the "next level" when it comes to addressing mental health by increasing collaboration and implementing the hundreds of recommendations and best practices that currently exist
The desire to not have police, by nature of their job, as first responders to support people experiencing a mental health crisis
The desire for ongoing and regular training for first responders and other ministry staff employed in workplaces where traumatic mental stress is prevalent
That strong leadership is required in all sectors so that employees are encouraged to speak out about personal mental health issues.  And once they speak out about mental health, the resources need to be made available.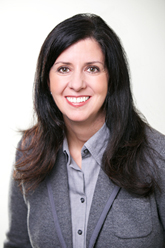 "The thread I think I heard today is, let's provide more and ongoing training," said Camille Quenneville CEO of the Canadian Mental Health Association, Ontario.
She also informed the group about a successful training tool co-created by CMHA Sudbury which helps police understand what a person in mental health crisis may be experiencing during interactions with law enforcement.
Essentially, officers in the training are subjected to "simulated psychosis." They wear headphones and receive auditory stimulation while at the same time asked to do several tasks: read an article and answer questions about it; solve math questions; do a treasure hunt; and, participate in a mock police interview.
Feedback from police on this type of training has been positive as it gave them a better understanding of how individuals experience mental illnesses, Quenneville said.
At the conclusion of the roundtable, Naqvi remarked this "listening exercise" will help him and his staff as they strive to meet the requirements of his mandate letter and develop approaches to deal with mental health in all aspects of the Ministry of Community Safety and Correctional Services.