CMHA Ontario CEO Camille Quenneville is calling on municipalities to prioritize workplace mental health.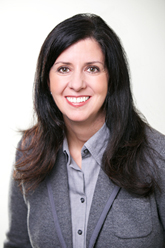 In a recent opinion piece in the Ottawa Citizen, Quenneville pointed to workplace mental health as a means for municipalities to ensure higher productivity and employee retention.
"How can municipalities save costs without reducing staff and also improve service? Simply put, by addressing the mental health needs of their considerable workforce," Quenneville wrote.
She suggests raising awareness, reducing stigma and seeking appropriate training as first steps toward creating a psychologically positive workplace, citing successful workplace mental health initiatives already in place in Peel, Ottawa and Waterloo.
The article was published on Saturday, August 17th in the paper, which has a readership of nearly 240,000 people. It coincided with the Association of Municipalities of Ontario (AMO) annual conference. AMO represents Ontario's about 440 municipalities and the conference attracts municipal leaders.
Read the full article on the Ottawa Citizen website.