Canadian Mental Health Association, Ontario Division and Autism Ontario are working together to provide opportunities for Ontario adults with a diagnosis of Autism Spectrum Disorder and their families to gain knowledge, skills and/or resources in mental health through a new program called Mental Health Matters. Mental Health Matters has adapted CMHA Ontario flagship program Living Life to the Full to support these populations.
About Mental Health Matters – Living Life to the Full
Living Life To The Full is a 12-hour, eight-week program based in cognitive behavioural therapy (CBT) that teaches how to understand your feelings and what to do with them. This course helps people to make a difference to their lives. Each session is expertly moderated and includes a booklet. Participants are taught how to deal with their feelings when fed up, worried, or hopeless, and learn skills that help them tackle life's problems.
Activities within the Mental Health Matters project involve local autism and mental health community partner collaboration to create an adaptation for the existing Living Life to the Full course for both adults living on the spectrum and their caregivers, as well as a new language adaptation in Tamil. As part of this project, the Living Life to the Full course will be offered in English, French and Tamil.
This project offers free opportunities for Ontario adults on the spectrum and caregivers of individuals on the spectrum to learn wellness and coping skills using the tenets of cognitive behavioural therapy. Ultimately, this project will deliver 44 adapted Living Life to the Full courses to adults on the spectrum and caregivers of individuals on the spectrum, positively impacting hundreds of people across Ontario.
The refresher courses offered six months after participants complete Living Life to the Full programs provide a great opportunity to build a community of practice. Many of the caregivers, family members and adults on the spectrum may benefit from this follow-up refresher opportunity, as they can practice their skills and meet up with like-minded people.
What is Living Life To The Full
How Living Life to the Full has helped caregivers
Previous to Mental Health Matters, Living Life to the Full proved its value to caregivers through CMHA Ontario's adaptation of the program for caregivers 55+. Participants acknowledged significant improvements to depression, anxiety, well-being and feelings of loneliness after taking the course. In particular, Living Life To The Full helped caregivers take control of their thoughts, feelings and behaviours by using various CBT techniques. Caregivers learned to recognize and deal with feelings of frustration and anger, how to reconnect again, meet new friends and discover the joy and happiness felt when looking at things differently.
For more information on Living Life to the Full, including the caregivers 55+ program, click here.
What caregivers had to say
84% of respondents reported they participated in LLTTF to learn new skills for coping with stress
94% of the respondents rated the course as useful and very useful
98% of respondents would recommend the course
96% of the respondents agree or strongly agree that the facilitators created a safe and supportive learning environment
For more information:
If you are an organization interested in hosting a workshop for the autism community or an individual interested in participating in the workshop, please contact us at 647-243-6953 or llttfteam@ontario.cmha.ca.
Mental Health Matters is presented in partnership by: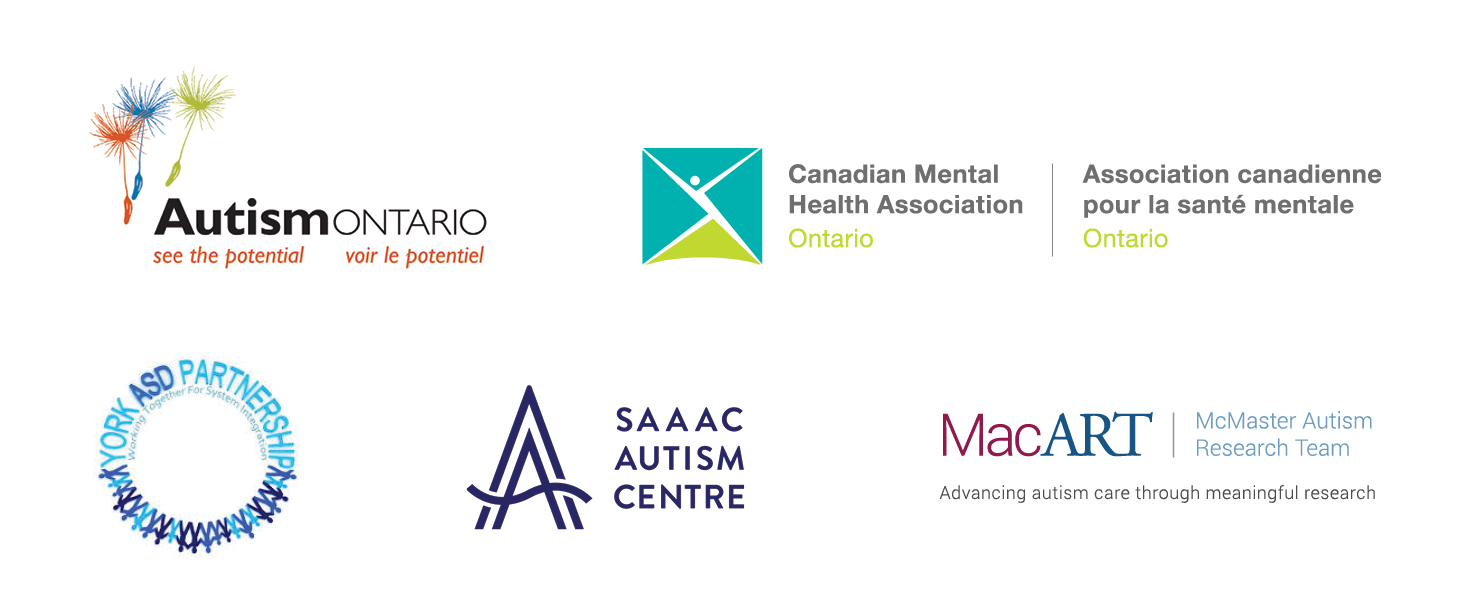 The Canadian Mental Health Association, British Columbia
holds the exclusive licence to Living Life To The Full.